Welcome to VendorPanel
Over a decade ago, we started VendorPanel to make it fairer and easier for organisations and their suppliers to do business. Over that time, procurement has changed from a back-office, administrative function to a professionally-led business enabler. And the VendorPanel platform has been part of that transformation, helping clients to simplify and control decentralised spend, to reduce risk, to save money and to leverage procurement spend for positive outcomes. As we have grown our international business and invested to deliver a full Source-to-Contract platform, we and our clients are continuing to shape the New Procurement.
James Leathem
CEO
Delivering powerful solutions...
Today, we're active in Australia, the US, Canada and New Zealand. Our web and mobile platform handles billions of dollars in procurement for thousands of buyers and tens of thousands of suppliers across a range of spend categories. Our solutions help clients manage the Source-to-Contract cycle, integrating and streamlining procurement planning, guided buying, supplier management, go to market, contract management and more.

… for world-class procurement teams.
Clients include household names from the corporate world, public agencies and state and local government in four countries, including those of our US business, CompareCoOps. They're supported by a growing team of almost 100, from eight locations in Asia, Australia and North America. VendorPanel has been named one of the Top 20 Westpac Businesses of Tomorrow, and has received an award for Most Innovative Use of Technology from the Chartered Institute of Procurement and Supply.

Leadership Team
James Leathem
Founder & CEO
James drives strategy and growth. He founded VendorPanel with a vision to make doing business simpler and fairer.
Connect on LinkedIn
Matt Clyne
Chief Revenue Officer
Matt manages our Growth team's activities in sales and account management, as well as holding key client relationships.
Connect on LinkedIn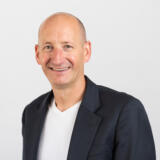 David Bubner
Chief Operating Officer
David's experience includes financial and operational management in the power and technology sectors.
Connect on LinkedIn
Login
Please select your country to login
Register
Select country you want to register for
Ready to Know More?
Get in touch, we'd love to hear from you.